May 12, 2016
Ashley al-Saliby
BIKFAYA, LEBANON: The room full of Lebanese young adults erupted in laughter in response to the quick humor and playful, Chicago grin of their speaker. Then, just as eagerly, they leaned in to listen as she continued to passionately exhort them from the Bible. Lina Abujamra, a Lebanese-American E.R. doctor and Bible teacher giving her first conference in Arabic, was engaging her young listeners with intense, relevant topics. She honestly confronted the issues facing single adults with a transparency and humility that quickly gained their respect over the course of the two-day conference. "You can be single and live a holy life," one young woman in attendance offered as a summary of Abujamra's message.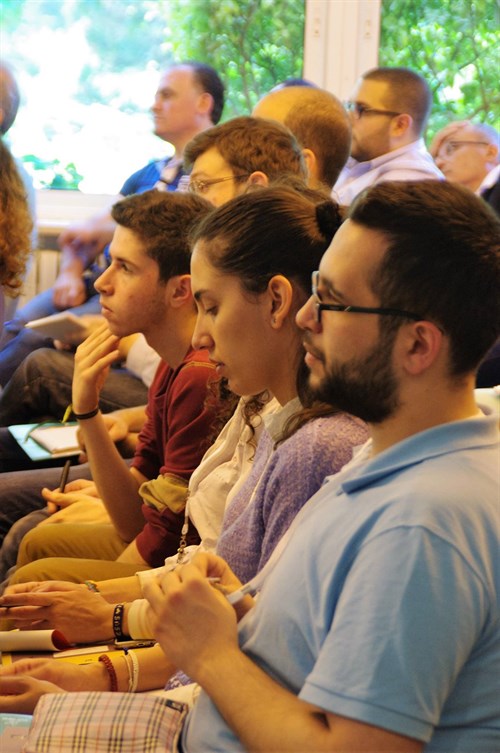 Young adults listened intently as Abujamra challenged them from the Bible on topics such as singleness, sexuality, and suffering. (Photo: Colin Gibson)
One hundred and forty young people were challenged from the lives of Daniel and Joseph during the event, reminders of what it can look like to face obstacles and cultural pressures without compromise, even as young Christians. Their speaker, who lived in Lebanon until she was in her late teens, was grateful for the opportunity to serve this group that represented various Lebanese churches. "My heart is for young people to wake up," Abujamra shared with MEBO staff, "and get beyond the day-to-day distractions of this world. Status symbols are a big deal in Lebanon, but God values something deeper." Her earnest prayers for those in attendance seem to have been answered, as one young participant, Joy, revealed. "This weekend was different than we expected. It has been powerful. We wanted to go to each session." The weekend event also offered small group discussion and a Q & A session in which biblical answers were given to questions and topics that often feel "taboo."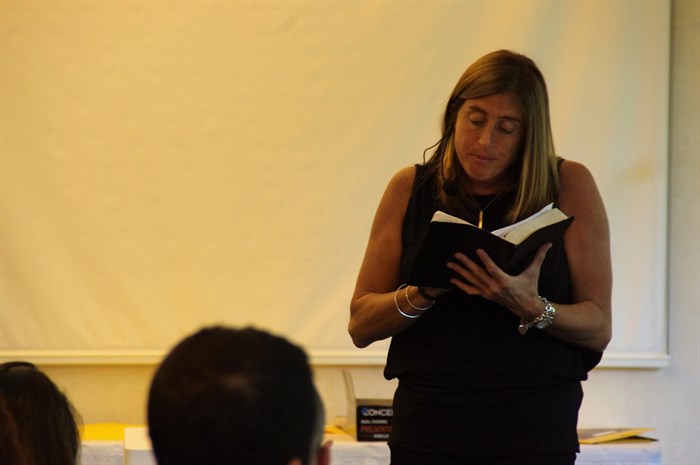 Abujamra exhorted young adults with memorable phrases like, "Right now. Right now. Don't procrastinate how God's calling you to obey." (Photo: Colin Gibson)
The "Thrive '16" conference was co-sponsored by Dar Manhal al Hayat, a Christian publishing house in Lebanon whose name means "Source of Life," and Baptist Children and Youth Ministries (BCYM). Among Lebanese churches, "youth" refers to an age group consisting of those in their late teens to late twenties, and many of the same BCYM staff and volunteers who often spend their time investing in the lives of street children, orphans, and Syrian and Iraqi refugee kids were present and eager to serve a very different demographic. One of the catalysts for the event was the recent publication of two of Abujamra's books in Arabic by Dar Manhal al Hayat (DMAH). The leadership of DMAH are intentional about making resources available that meet the real needs of Arabic speakers in their region, and Publishing Manager Sawsan Tannoury has been excited to see the strategic release of books that will engage the challenges facing Lebanese youth. Titled "A Vessel of Honor" and "1 in a World of 2" for their Arabic-speaking audience, the books challenge young adults to thrive in their seasons of singleness for God's glory and to consider God's faithfulness when following Him involves disappointment and hardship.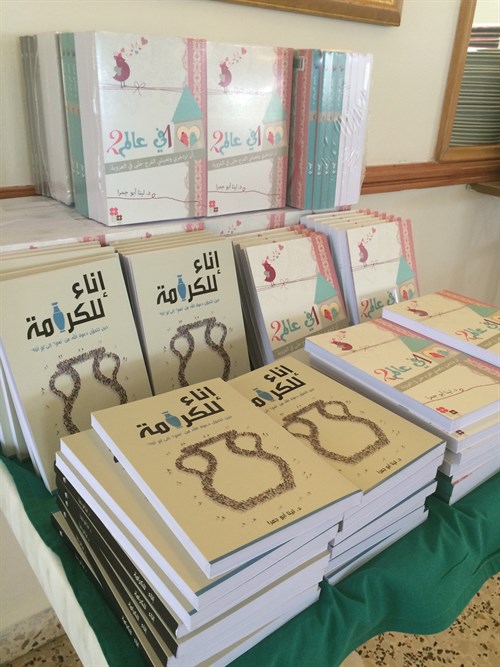 Fresh off the press, Dar Manhal al Hayat's recent publications of Abujamra's books were for sale at the event. (Photo: Ashley al-Saliby)
For those who love and care about Lebanon and the Arab World, it's exciting to see committed leaders like those at DMAH and BCYM strategically serving the rising generation of adults. The young people who crowded into the hotel conference room last weekend were literally surrounded by faithful, wise men and women who are fully invested in helping them discern the siren song of the culture and learn to follow God passionately. Whether it's the careful planning of semi-annual events like this one by the BCYM team which provide opportunities for youth to connect with a community of mentors and like-minded peers, or the long road of translating and publishing relevant books in the Arabic language by DMAH, Lebanese young adults have the great benefit of an older generation intentionally investing in them. Contact us to find out how you can partner with the strategic efforts of MEBO's partners at DMAH and BCYM!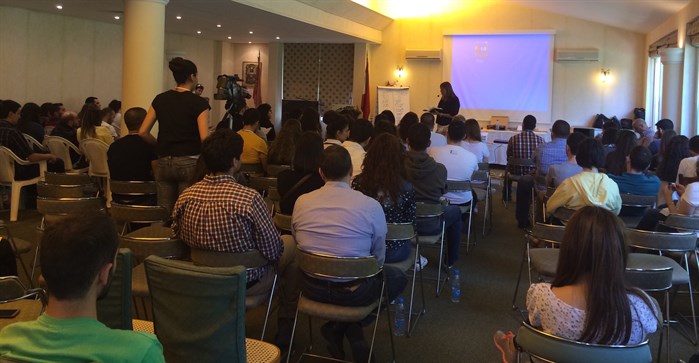 Lebanese young adults from various churches gathered for a third session at Thrive '16, a conference co-sponsored by two of MEBO's partners in the region. (Photo: Ashley al-Saliby)