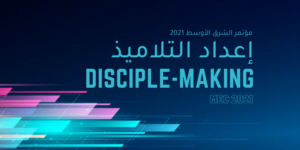 On September 30 – October 2 ABTS hosted the Middle East Consultation 2021 entitled "Towards a Dynamic Church: Making Disciples, Developing Leaders, and Engaging Society in Lebanon and Beyond." The three-day online event invited local, regional, and global voices to consider urgent matters of faith and witness for churches. In the following ABTS Blog post Warrick Farah reflects on the MEC 2021 Day 1 discussion on Disciple Making.
For this year's consultation, ABTS aimed to engage Arabic-speaking local congregations by focusing on ecclesiology. In other words, what it means to be "church" in Lebanon, the Arab world, and beyond.
With the number of crises increasing in the world today, what could be more important or timely than this topic?