Relief and Development
There is hope to be found – contagious, life-giving, enduring hope – amidst vast suffering in the Middle East.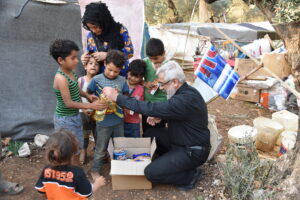 MERATH partners with local churches and organizations to implement relief and Syria, development projects for thousands of displaced and vulnerable families in Lebanon, and Iraq, in the fields of basic needs, education and child protection, livelihoods, and recovery. It is in the context of relationship and community that our church partners are able to be authentic witnesses to our vulnerable neighbors, unconditionally serving each according to their needs.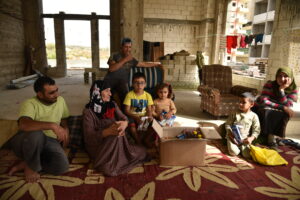 MERATH has organized the willing, love-motivated members of an incredible network of local churches in Lebanon and Syria to make this enormous effort not only possible but simultaneously personal. These churches have been extensively trained and equipped to serve all their neighbors, with no strings attached. The goal is simply love and the result is that frail yet enduring reality which is always so surprising to find in the midst of tragedy: HOPE.
Services Provided: 
Food assistance
Winter items
Hygiene items
Health services
Non-formal education
Psychosocial support
Vocational training
Agricultural support
Shelter rehabilitation
You can now give to MEBO by shopping with AmazonSmile and PayPal.