Welcome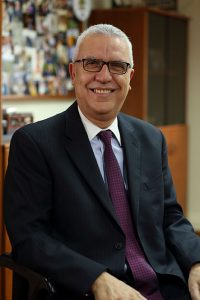 Ahlan wa sahlan! Welcome, friends!
On behalf of MEBO's staff and Board of Trustees, I offer my thanks for your interest in Arab Christians and our work in Lebanon and the Middle East. We invite you to explore this website to discover the ways the Lord may be equipping you to Pray, Learn, Serve, and Give.
As a Christian in the West, there are many life-giving ways you can stand with Middle Eastern believers. While geographic distance along with cultural and linguistic differences may appear to be barriers, there are many opportunities for you to come and learn in our context. Come experience the great awakening that is happening in our midst. In the face of regional conflict, the Lord is doing amazing things here in Lebanon and throughout the Middle East and North Africa. Our God is using local Christians to bring his hope and peace to bear in ways we never dreamed possible. He is energizing and strengthening our faith daily, allowing us to fearlessly serve people from many different backgrounds. As a country where East and West converge through language, history, and culture, Lebanon offers a unique perspective into the depth and diversity of the global church. I invite you to come visit and see for yourself the beauty of Christ's body in the Middle East.
At MEBO and LSESD, we are sustained by your encouragement through Prayer, Visits, Advocacy, and Support. Our ministries are centered around three main areas of focus: Equipping the Local Church and Community-Based Organizations, Education for All, and Relief and Community Development as an expression of the practical love of Christ to the Vulnerable and the Marginalized in our midst. Our friends find that their partnerships may be tailored to fit their areas of calling. We are eager to see how God might be calling you to serve His kingdom in this place.
---