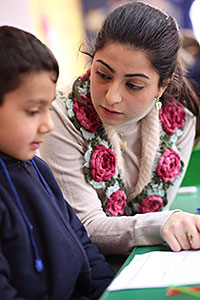 Originally called "Friends of LSESD", today the MEBO family of ministries exists to serve as a bridge of support from the West to a family of ministries serving the Middle East.
MEBO's story cannot be separated from LSESD, a unique Lebanese-led complement of six ministries. And MEBO's partnership with LSESD forms the basis of its existence. In the 1950s and '60s, the vision and efforts of American missionaries led to the creation of Beirut Baptist School (BBS), the Arab Baptist Theological Seminary (ABTS), and the Baptist publishing house, Dar Manhal al-Hayat (DMAH).
Thirty years later in the late 1990s, these entities experienced a crucial transition from Western leadership to Lebanese leadership, and the three existing ministries became organized under the umbrella of the Lebanese Society for Educational and Social Development (LSESD).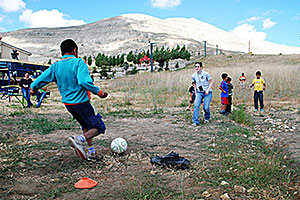 Nearly a decade later, Baptist Children and Youth Ministry (BCYM) was established, and the following year, in response to the immense internal population displacement and suffering of the 2006 war, MERATH, the relief and community development department, was added to the family of ministries. Newest on the scene, and embodying another innovative and unprecedented response to the needs Lebanese leaders have observed around them, the SKILD Center (Smart Kids with Individual Learning Differences) began its crucial work in 2011.
Since its start in 2001, MEBO's bridge of support is built through cultivating meaningful relational, spiritual, and financial partnerships. MEBO also provides education and advocacy opportunities for western believers to learn from, connect with, and grow in love for the Middle Eastern church.